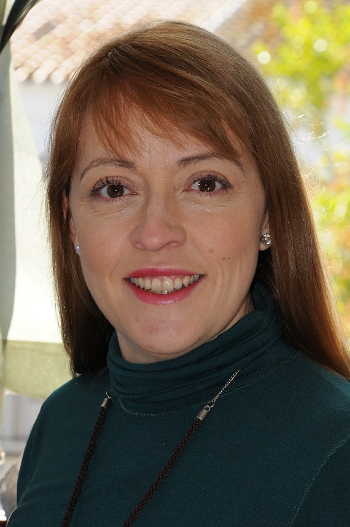 María Teresa Gómez-López is a Lecturer at the University of Seville and the head of the IDEA Research Group. Her research areas include Business Processes and Data management, and how to improve the business process models including better decisions and enriching the model with Data Perspectives. She has led several private and public research projects and has published several impact papers, among others in Information and Software Technology, Information Systems, Information & Software Technology, or Data & Knowledge Engineering. She was nominated as a member of Program Committees, such as ER, BPM, EDOC, ISD or CAISE Doctoral Consortium. She has been reviewing for international journals, such as International Journal of Data and Information Quality, Journal of Systems and Software, Artificial Intelligence in Medicine; Business & Information Systems Engineering Journal or Information Science. She has given keynotes or was invited speaker at the IV Workshop on Data & Artifact Centric BPM in Innsbruck, 5th International Workshop on Decision Mining & Modeling for Business Processes BPM in Barcelona, the X National Conference of BPM in Madrid, in the 28th IBIMA Conference, in the biannual International Summer School on Fault Diagnosis of Complex Systems, and in the summer school In Entrepreneurship and Cybersecurity at The University of Virginia Wise.
Education
Spanish Reader Professor in Computer Science.
PhD (2007) in Computer Science. Doctoral dissertation, PhD Title: "LORDCDB: Label Object Oriented Distributed Constraint Databases. Diagnosis as a case of study ". Supervisors: Rafael M. Gasca and Carmelo del Valle.
Spanish Associate Professor Accreditation, 2009.
Certificate of advanced studies, 2005.
ANECA, Collaborator Accreditation, 2003.
MSc (2001) in Computer Engineering from the University of Seville.
Research Areas
Validation and Diagnosis of Data in business processes. The validation of the correctness of data in business processes based on business rules description.
Model-Based Diagnosis and Prognosis of Business Processes. Development of techniques to identify the parts which fail in a business Process, and identify errores before they occur.
Declarative Business process models for data optimization. How the data can affect to the optimal execution of a business process model.
Constraint Databases and Constraint Programming. Creation of an architecture to treat the constraint data as usual information, enlarging the semantics of SQL and improving the computational time.
Research Profiles