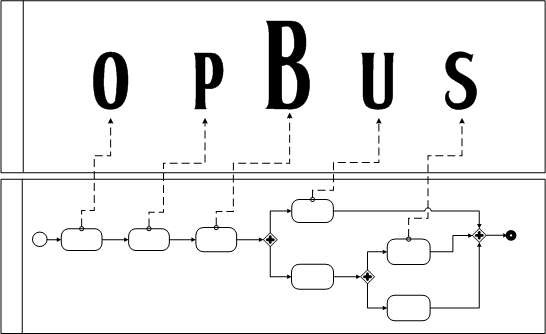 Name: OPBUS (Improving Quality of Business Processes using Optimization Techniques and Fault Tolerance)
Main researcher:  Rafael Martínez Gasca, PhD
Duration: Four years (Jan-2009 – Dec-2013)
Reference: P08-TIC-04095
Description:
The motivation for this project in the domain of the systems of business process management (BPMS), will focus initially on monitoring systems and information on the implementation of the ongoing management of processes. All such information provides an overview of where and how it is conducting business, complementary to transactional systems that provide a perspective of what is done. All this information, corporate data warehouse will provide a standard and from it you can see the most important processes, their relationships and their structure. It also will facilitate the identification of critical processes in the systems management processes, so that would be those that will be optimized to facilitate the improvement of the business. The time and resource optimization process could be done by techniques Scheduling / Planning and social network analysis derived from the field of Artificial Intelligence.
Thanks to timely identification of bottlenecks, especially those of high value or cost, you can make a proper allocation of resources to improve workflow and business performance. This facilitates the development of many processes in parallel, eliminating death times and automation of tasks, which drastically reduce the overall time of execution of business processes. In addition to optimizing the time it is also intended to optimize the costs, in terms of resource consumption.
Finally, in our proposal we believe that excellence in the processes of a company, it is important that the processes are reliable. It needs to be carried out if possible, without failure or the lowest percentage of possible faults. Each process significantly affects the business is vital to business success. It aims to contribute in the field of reliability (dependability) of business processes to improve the quality of the execution of processes, detecting and diagnosing potential failures that occur and their recovery. This from the monitoring process will ensure that these are carried out according to the specification made, and in case of non compliance is identified the elements that fail and apply fault-tolerant technologies, to try to restore due process does not comply in the shortest time possible.
Therefore, the most important goal's projects are:
Business processes optimization
Fault Detection and diagnosis in business processes
Fault Tolerance in business processes